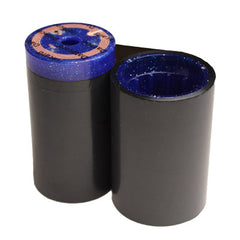 Datacard® CD800™ Series HQ Black Ribbon 533000-053
Monochrome Black HQ (High Quality) ribbon.
Use this ribbon to print Black only, on to colored cards, or to preprint/personalise cards.
Box contains 1 ribbon, 1 alcohol cleaning card, and 1 cleaning roller.
For use with Datacard® CD800™ Series printers.
1500 prints per roll.
Part Number: 533000-053