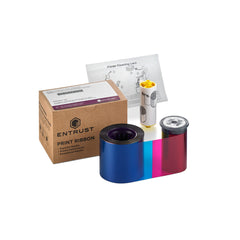 Sigma Color Ribbon YMCKT-KT (350 Prints) 525100-005-S100
Full-color ribbon with 2 resin black panels, and 2 clear topcoat panels.
For printing full color on card front, black only on card back.
Box contains 1 ribbon, 1 alcohol cleaning card, and 1 cleaning roller.
For use with Sigma Series printers.
350 prints per roll.
Part Number: 525100-005-S100